Definition of "Controller"
"Controller" is the term used in Athennian to refer to individuals who directly, or indirectly, control an entity. Some other terms used to refer to these individuals are Ultimate Beneficial Owners and Individuals of Significant Control. The precise denominations, and definitions, are subject to the applicable jurisdiction.
Follow the steps described in this article to learn how to add a Controller's information in Athennian.
Creating a Controller's Profile: Step by Step
Principal Tab
In the application, open an entity you want to record the Controller for;
Navigate to the "Principals" tab, and click on the New button for the workflow to pop up;



Details

From the PROFILE TYPE dropdown, select Person and choose the name of the person to be added as a Controller - Note: if the person is not yet listed in the database, simply click New in the bottom left of the window and create a new person record for the Controller;




Use the STATUS field to set the status of the new Controller as appropriate (Confirmed, Inactive, or Pending);



Click the Next button to continue.
Addresses

Click the +Address button and select the address you wish to link to the new Controller. You can use a Residential Address, or a Business Address (If both addresses are present, Residential Address will supersede) Note: if there is no address listed in the database for the Controller, simply click +New on the upper right corner of the window and create a new address entry;


Click Apply and then Next to continue;





Roles

Click the +Add role button and select Controller in the PRINCIPAL ROLE field;




Use the EFFECTIVE DATE field to indicate the appropriate start date for the new Controller;




Click the Add button, and then Next to continue;




If no related documents are located in the minute book, you can skip the Documents tab;


Click Next

to review the data you just entered, and if everything looks good click

Create to add the Controller's record to the entity profile.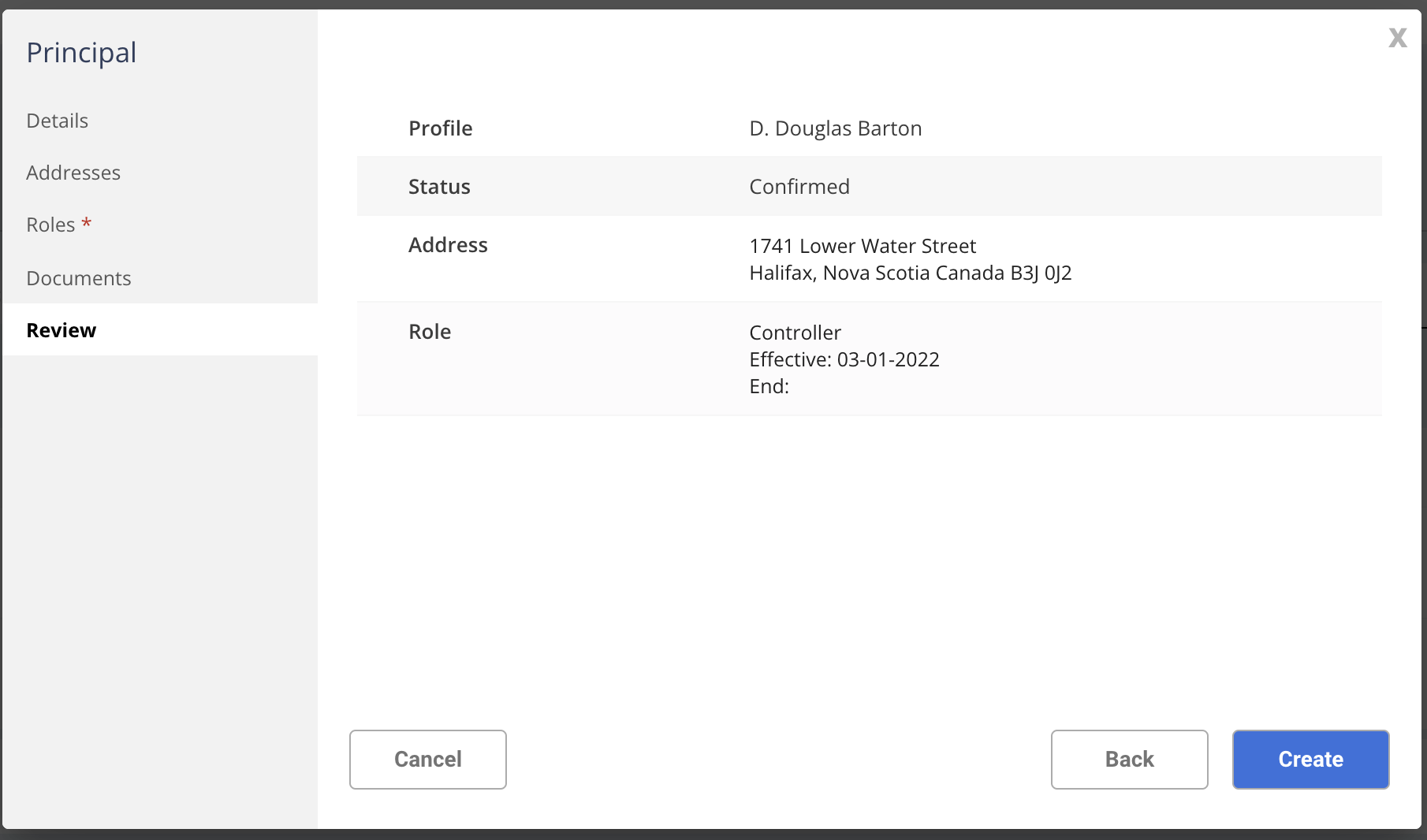 The entry for the new controller is now created;


Note: If you made an error, you can always go back to the previous step, by clicking the [Back] button on any of the steps.
4. Principal Details
After the Controller has been created, click on their Role to reopen the record and navigate directly to the Principal Details tab.


Use the INTEREST DESCRIPTION field to record the reason why the individual is considered to hold significant control of the entity.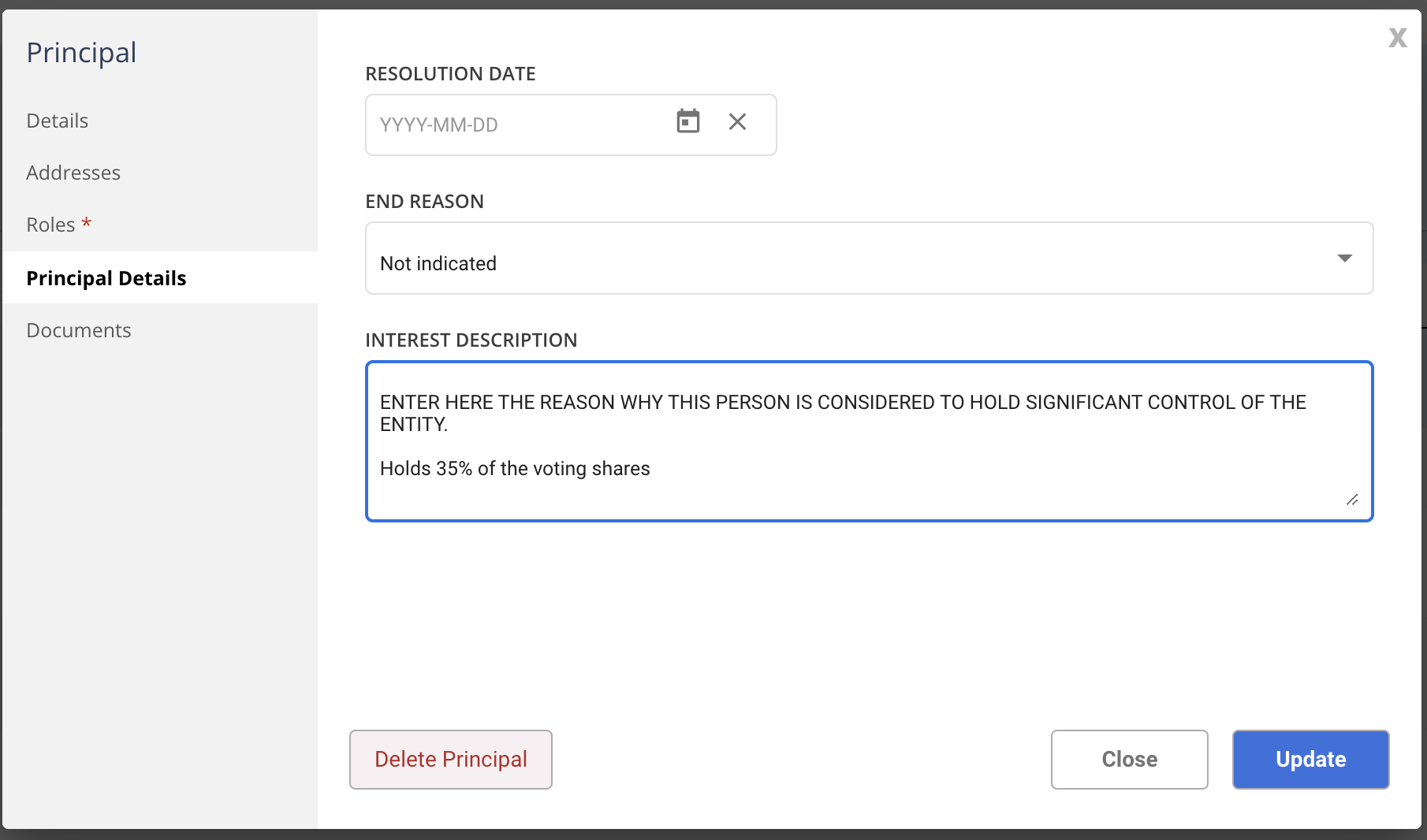 Repeat the steps in sections 1 to 4 for each one of the existing Controllers.
Continue reading the article Creating a Registry of Individuals of Significant Control (ISC)