At Athennian, we understand the importance of seamless file management and collaboration across your organization. That's why we offer expanded file type compatibility, empowering you to upload, store, and manage a wide range of file formats within our platform. In this article, we will explore the file types supported by Athennian to help enhance your workflows, collaboration, and decision-making processes.
What file types can Athennian support?
PowerPoint Files
PNG Files
JPEG Files
Excel Files
Word Files
PDF Files
How to add these file types to Athennian?
Head to Documents > New > Upload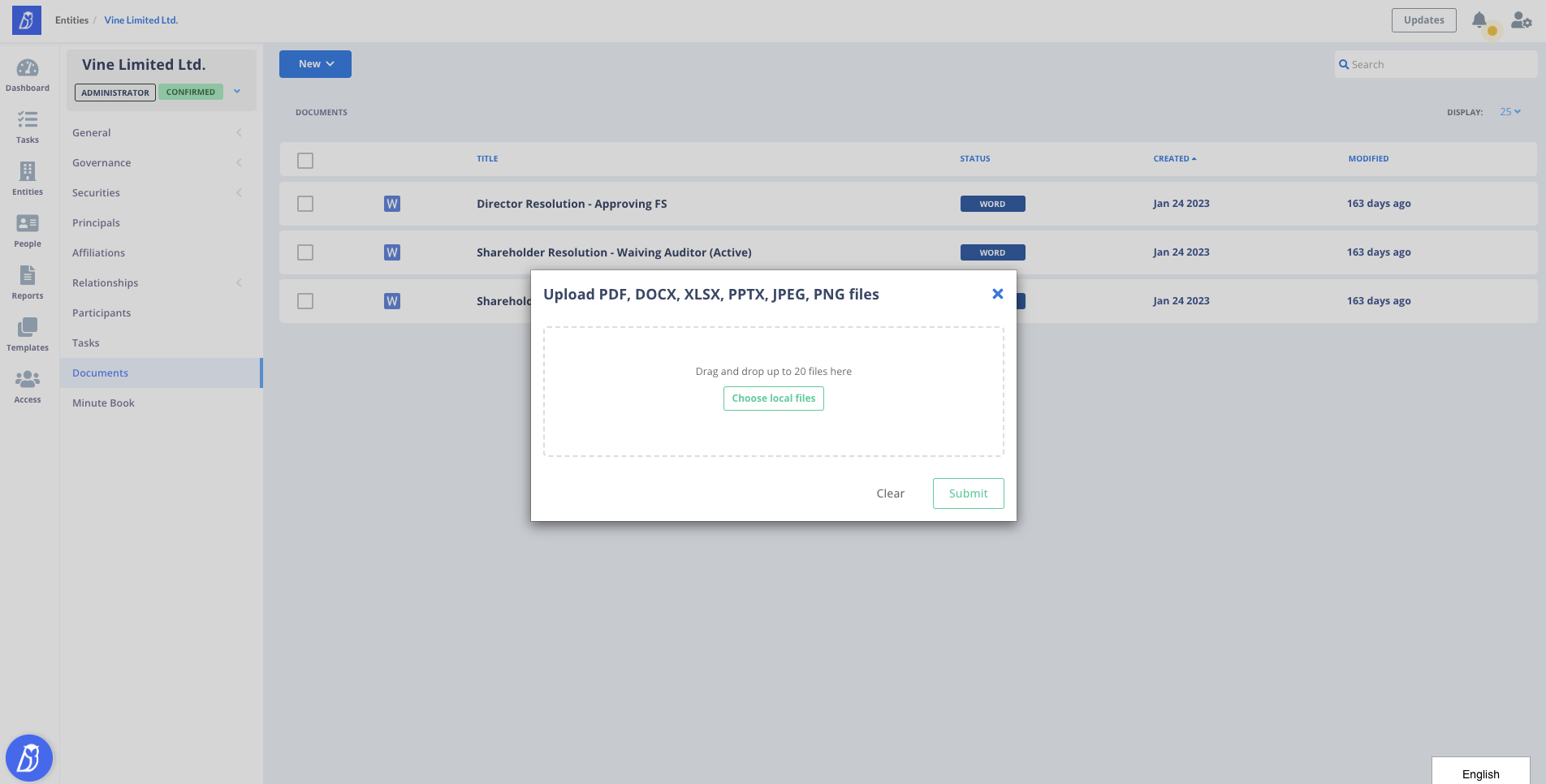 Head to Minute Book > Action > Upload File