Learn how to create a new class or shares/units!
Before Shares or Units can be issued in Athennian, a class of shares or units need to be created. Steps on how to create a new share/unit class are provided below;
Add a Share or Unit Class
1. To add a Share or Unit Class, from the main Entities tab, select the entity where a new share or unit class is to be created

2. In the Entity Record, navigate to the Governance tab and select Share Classes.
If the entity is an LLC or Partnership Entity Type, the Share Classes tab will actually be called Unit Classes.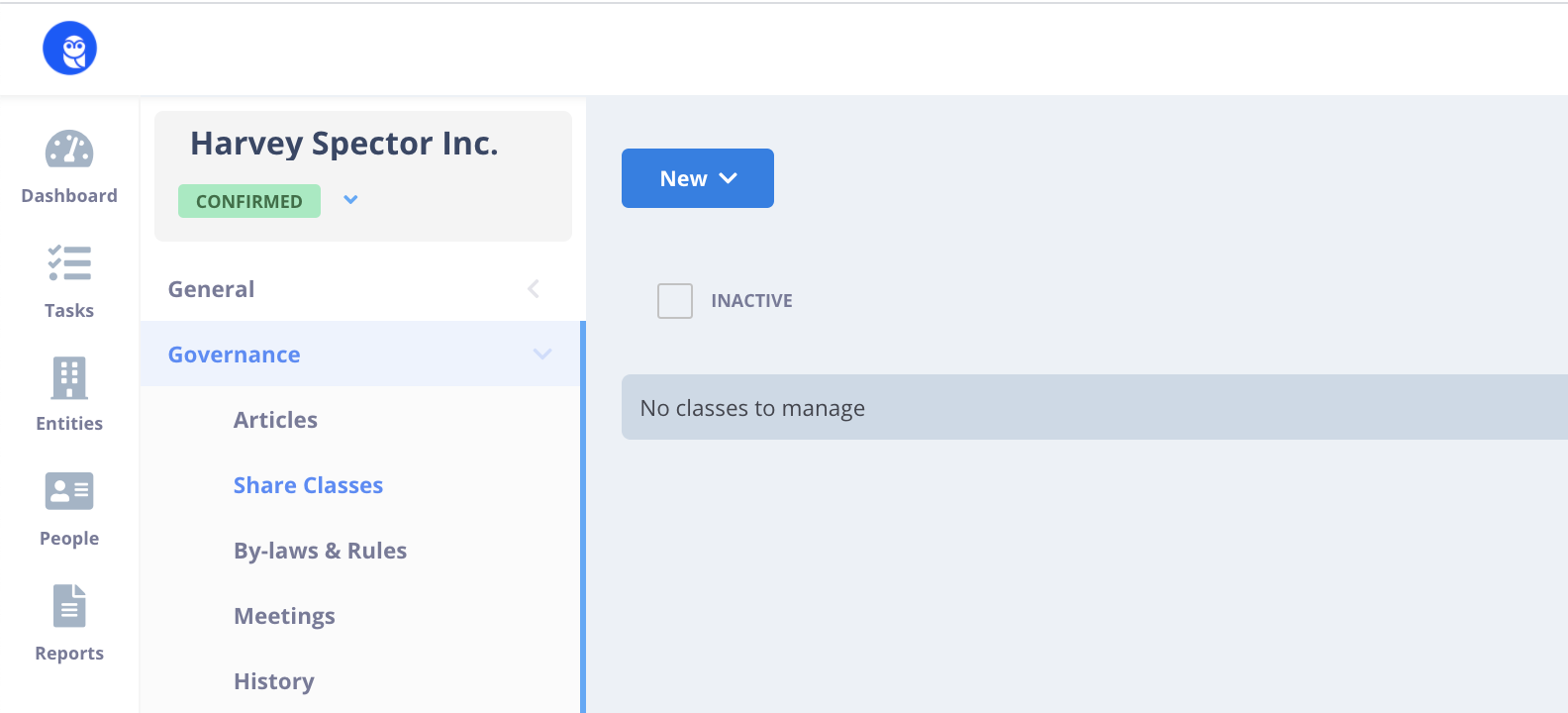 3. To create one, click on the + New button drop down and select New Share Class. Select Share Class from Import to import an existing share class in a different entity. If working in a brand new entity or in an entity where no class of securities have been created, the Share Classes tab will be empty—it will simply read No classes to manage.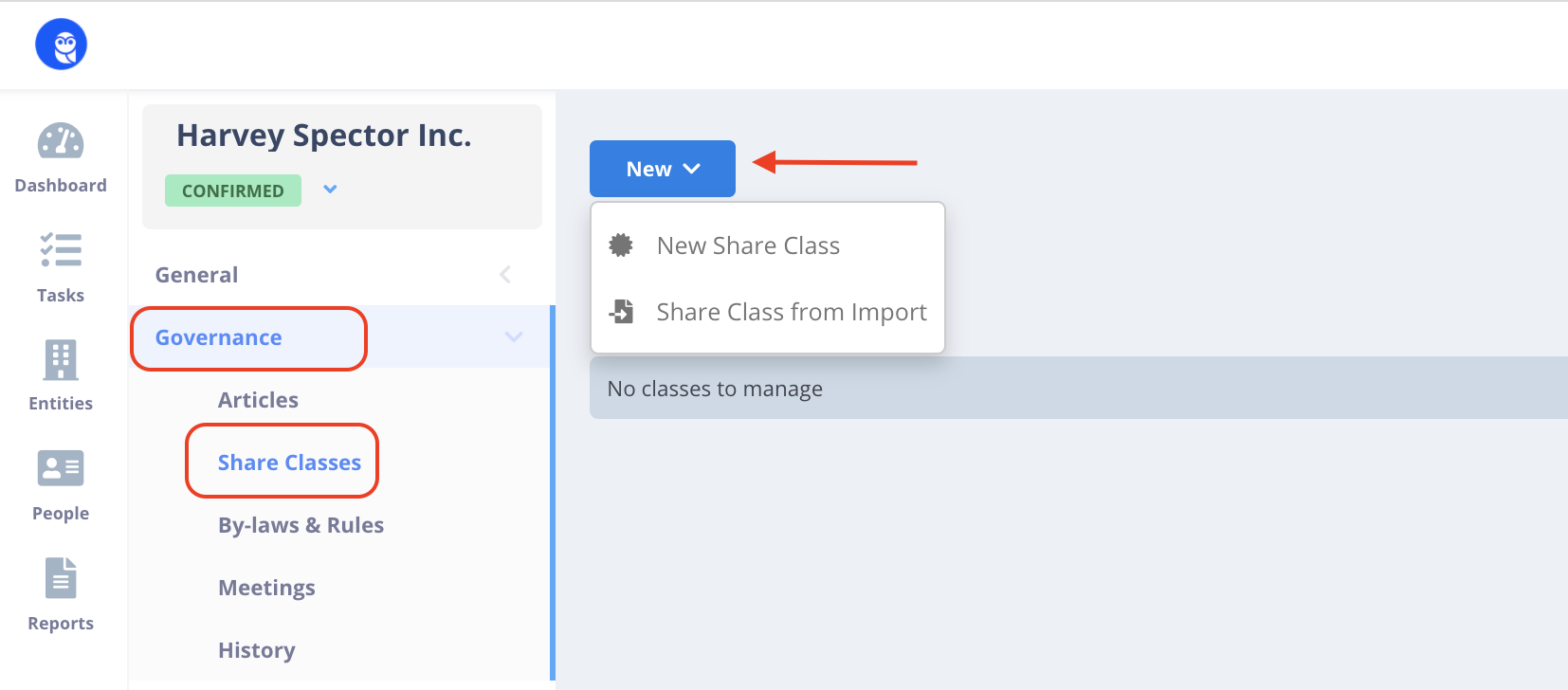 4. In the Share Class workflow, fill in the Created Date, Share Class Name, set the Authorized Amount as well as the appropriate Vote Per Share amount.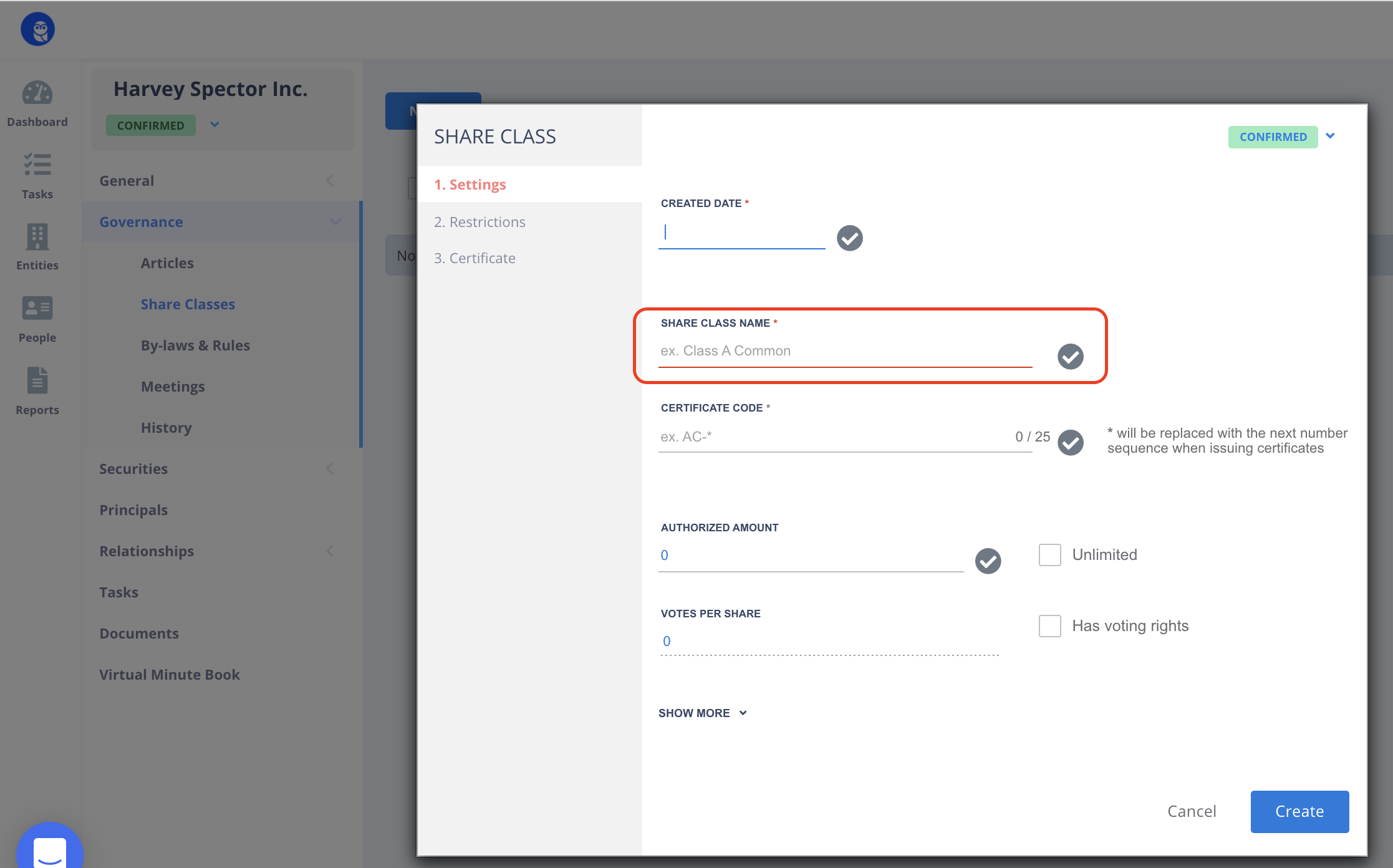 5. Still in the In the Settings window, type in the Certificate Code. Athennian allows any certificate code pattern. By adding asterisks (*), auto-numbers the certificates.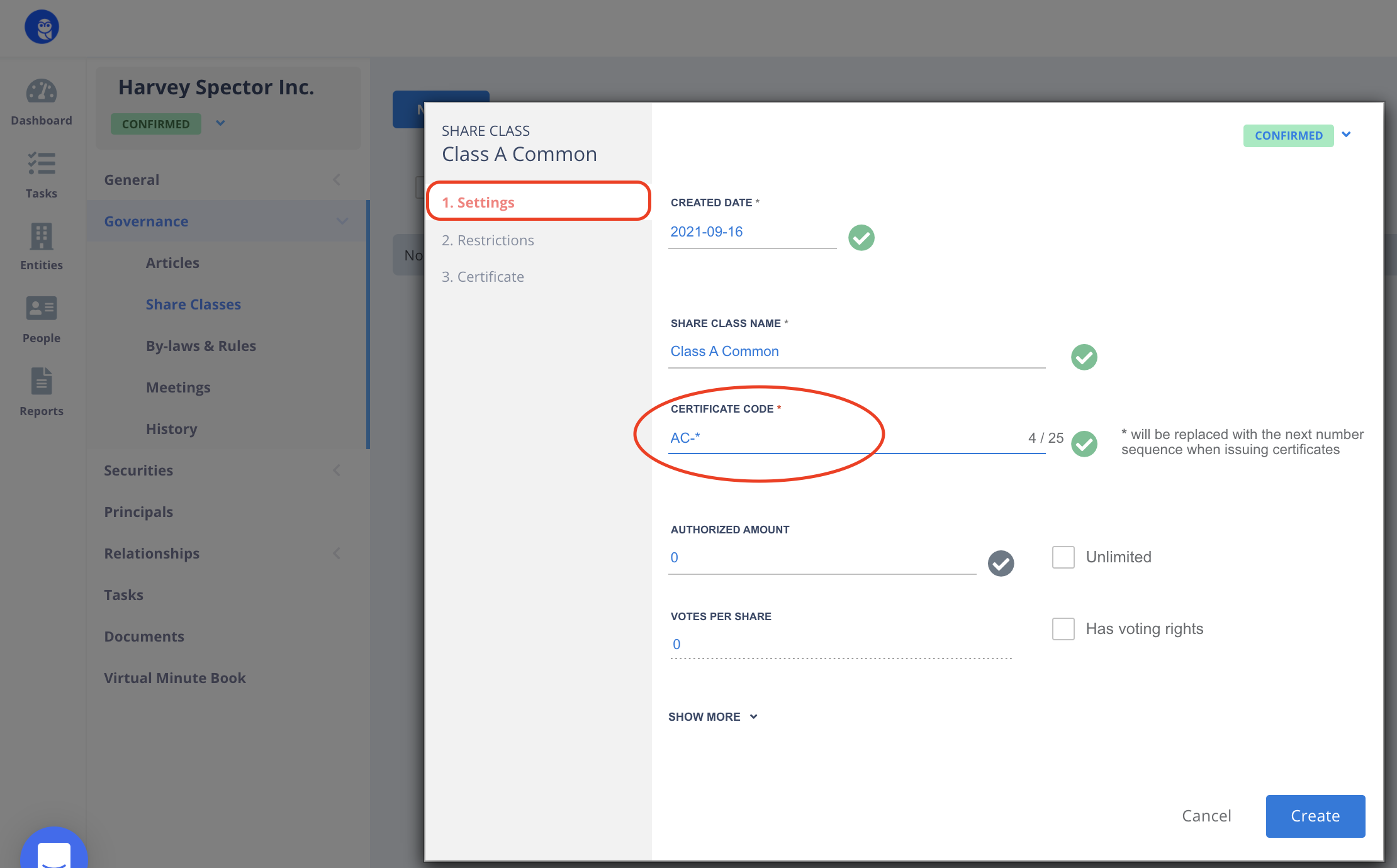 6. Hit the Create button at the bottom right corner of the page once all basic information have been inputted.
Congratulations! A new Share Class has now been created
7. Once a new share class has been created and confirmed, navigate to the Securities section of the entity and click on Shares > Transactions, where the newly created share class will be available to it's first issuance transaction.

Please note that any dates entered in manually will have to be formatted as follows:
YYYY-MM-DD