Improved Charts are here! For more information, click here.
Learn how Athennian generates charts!
Charts show ownership relationships between entities described as percentages. Org charts in Athennian are automatically generated via the equity transactions generated in the Securities tab.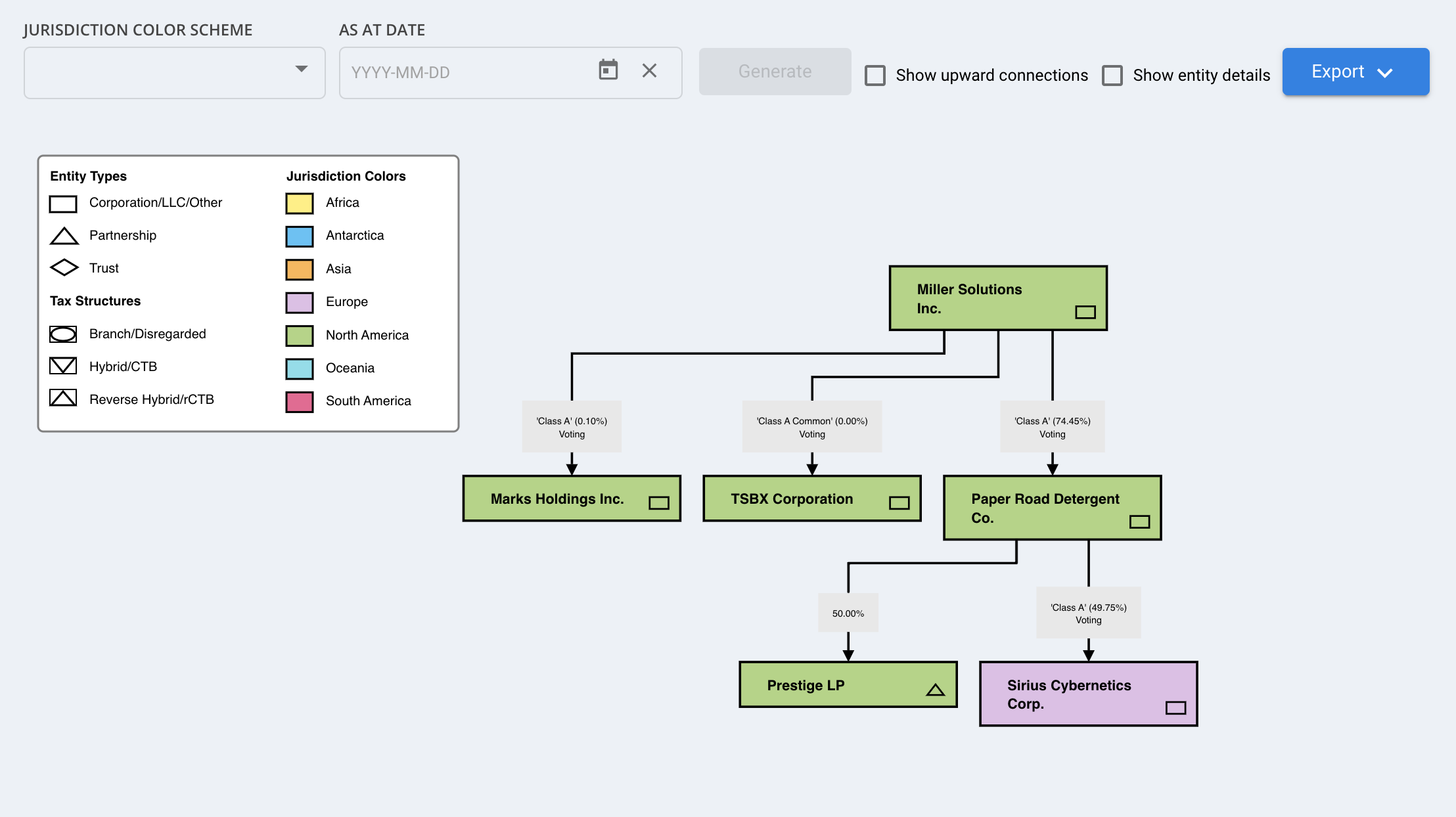 Any entity in the chart will contain the name of the entity, jurisdiction, region, formation date, registration number, and Tax ID number when the Show entity details checkbox is selected.
Additionally in the top left-hand corner, there is the ability to change the colors for each jurisdiction on the org chart.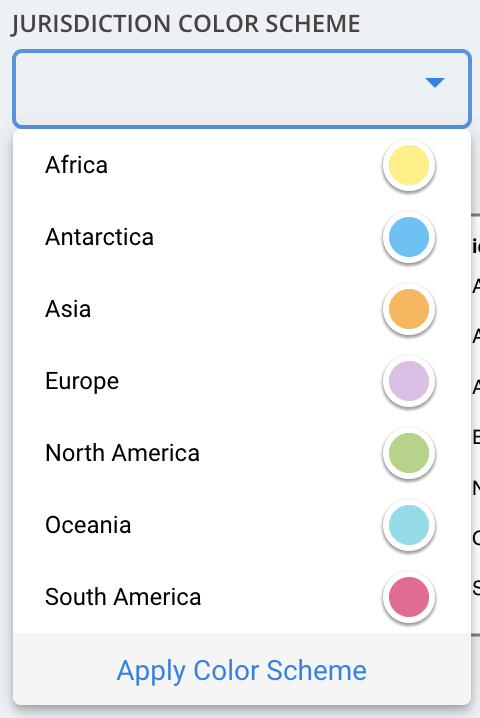 As with Share Registers and Ledgers, you can now also look back in time at your charts! Simply enter the AS-AT DATE above the chart.

The chart, as of that specific date, will display.
To download a chart:
Adjust the zoom on the chart as desired. Only what's being viewed on the screen will be exported. Zoom out on the chart prior to exporting if the whole chart is to be included.
Click Export at the top righthand corner of the page to reveal a dropdown menu. There will be the option to export the chart into .svg, .png, or .pdf file types which can be opened and edited in Visio as well as most diagraming and image software tools.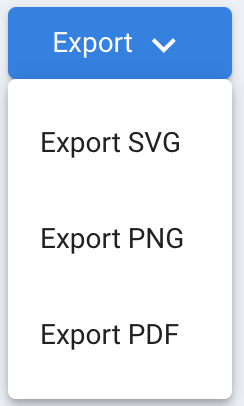 Want to see them in action? Watch here!