✨ WHAT'S NEW
Company Group filters in Charts
When viewing charts, it can be useful to see the entire structure of a single Top Co., however, often only a specific company group may need to be viewed. This filter allows you to work from that full chart and then view one Company Group at a time.
Percentage ownership included on Entity Overview
Depending on the entity, the percentage of ownership may be more relevant than the number of units per holder. To make sure this information is available to you when you need it, percentage is now a persistent column on the entity overview.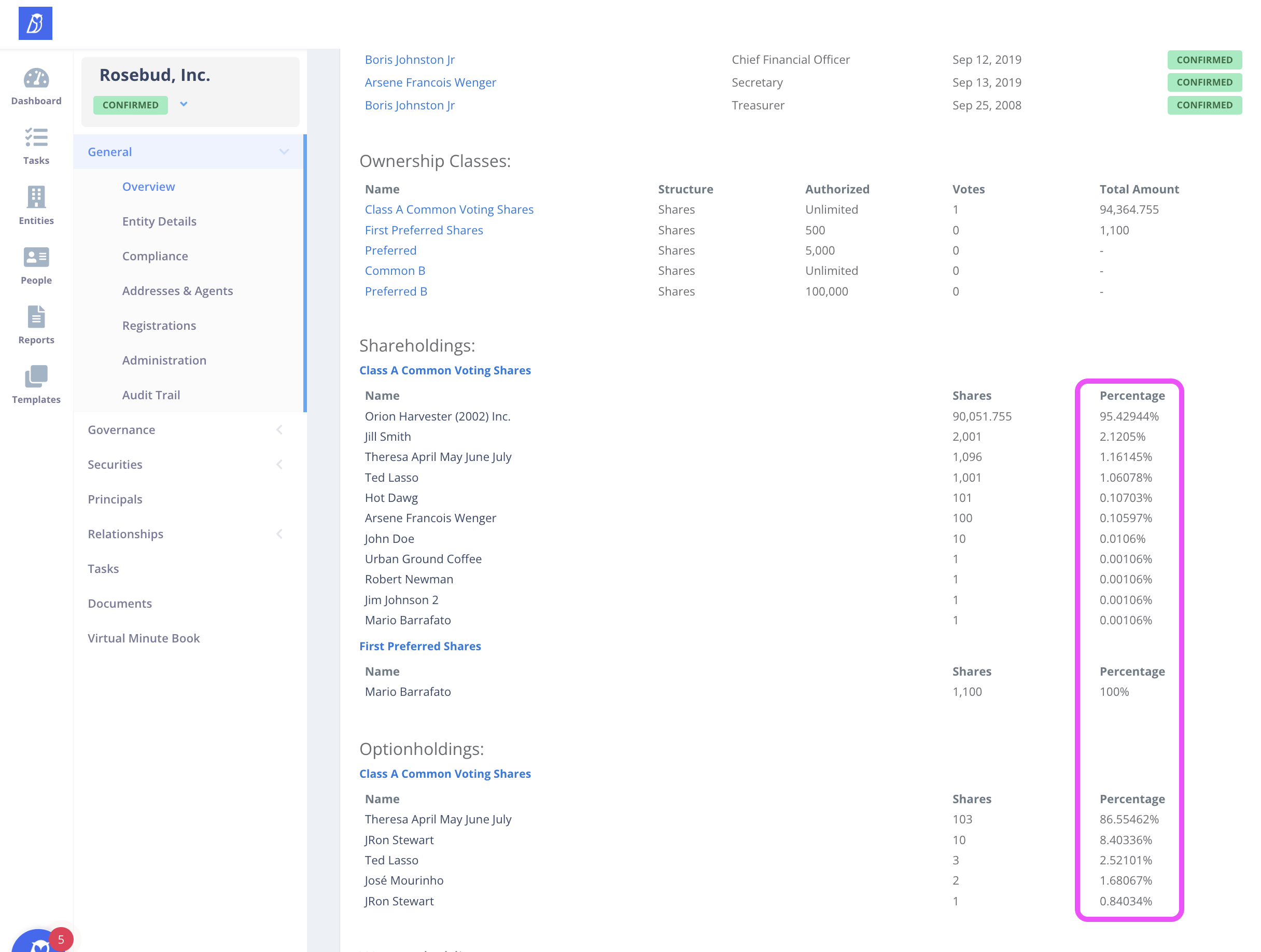 🐞 WHAT'S FIXED
Name changes for shareholders are saving