✨ WHAT'S NEW
Sort Minute Book headers and files separately
Sorting in the minute books is convenient, but once a minute book structure is set with headers, you may want to sort documents in a different way. To avoid having to custom sort every single document and header, we have separated the header and file sorts so they can be done independently of one another.
🔧 WHAT'S IMPROVED
One click down in dropdowns
A little goes a long way… especially when it comes to finding what you want in a dropdown. To help you get what you need faster, when opening dropdowns in Athennian, your cursor will automatically be placed in the search field. This means when you open a dropdown, you can start typing away to limit the results to only what you're looking for, without having to click into the searchbar first!
No more reminders for closed entities or completed/archived tasks
When an entity is closed or task completed or archived, it's no longer a part of your day to day; so you shouldn't be reminded of it! We've got those pesky reminders under control and you will no longer receive reminders from closed entities, or completed or archived tasks.
All confirmed registrations on Entity Overview
We've kept the high level, important, "at-a-glance" information comin'! All registrations are now available to be viewed on the Entity Overview.
Certificate colours for all!
Adjusting certificate colours used to be limited to Whitelabel Administrators only. However, this is something all users should be able to control; so we've adjusted permissions on this functionality so all users can edit certificate colours. Interested in starting to change those colours? Check out the Setting up Share Certificate color section in the Managing Certificates help article.
Uploading documents view is lookin' cute
Enter the new list view when uploading documents! You can now clearly see the full document name and size, while easily removing selected documents before uploading, all in our clean, new upload view.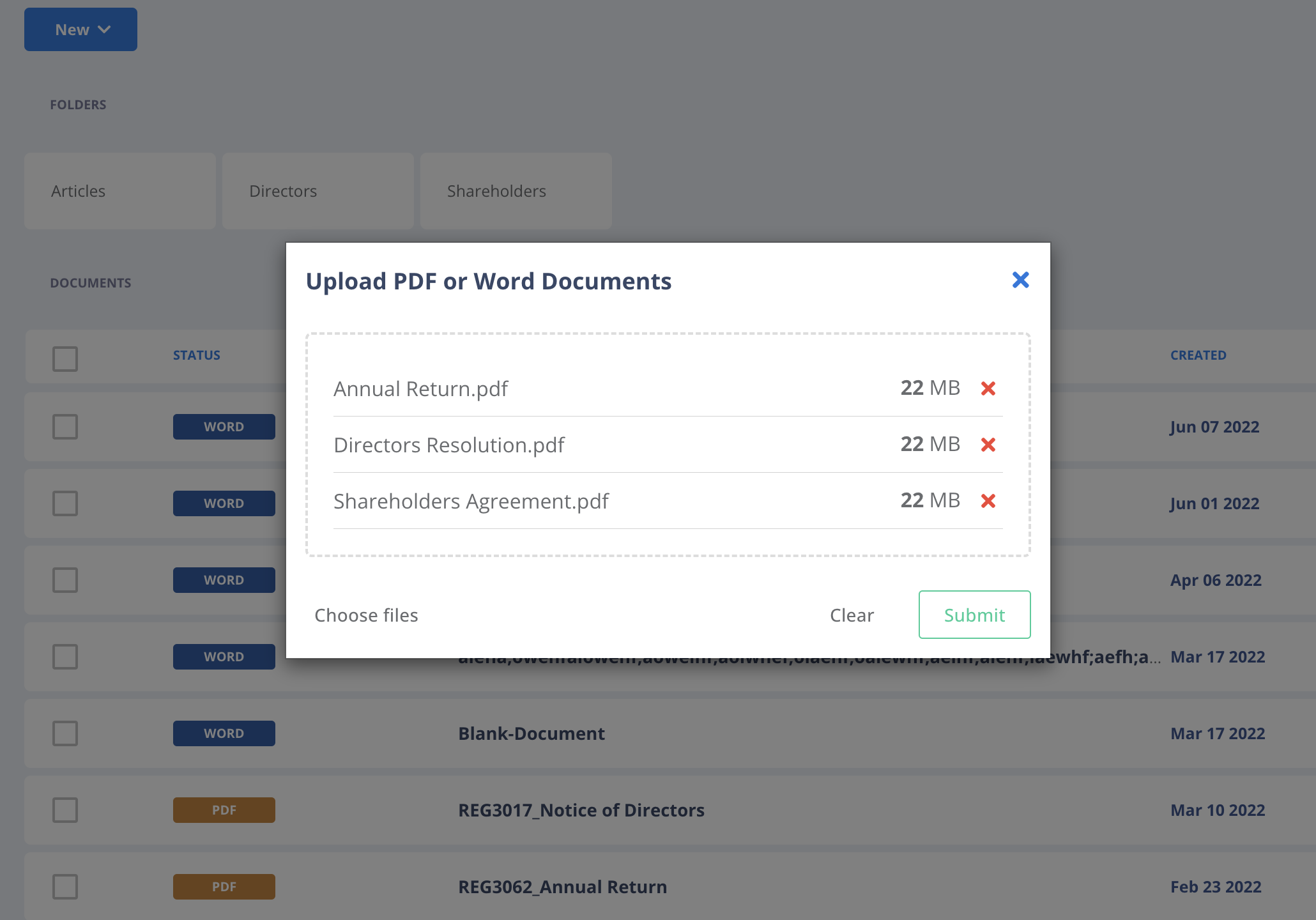 🐞 WHAT'S FIXED
The Minute Book saves any sorting applied to it after leaving it