🔧 WHAT'S IMPROVED
Formations for Ontario Efile are up and running again!
We have updated our Ontario Efile Formation workflow to operate with the new Ontario Business Registry! There are minimal changes to the overall workflow, however, the following fields are new requirements:
NAICS code

NUANS report date (if you have a business name reservation)

Business email

Corporate Incorporator name and address
Check out this article in our Help Center for more details on the Ontario Formation Efile feature.
The Custom Report you're viewing is highlighted
When viewing a saved report, it's now easy to see which report you're viewing as it is highlighted in blue in the report list on the left.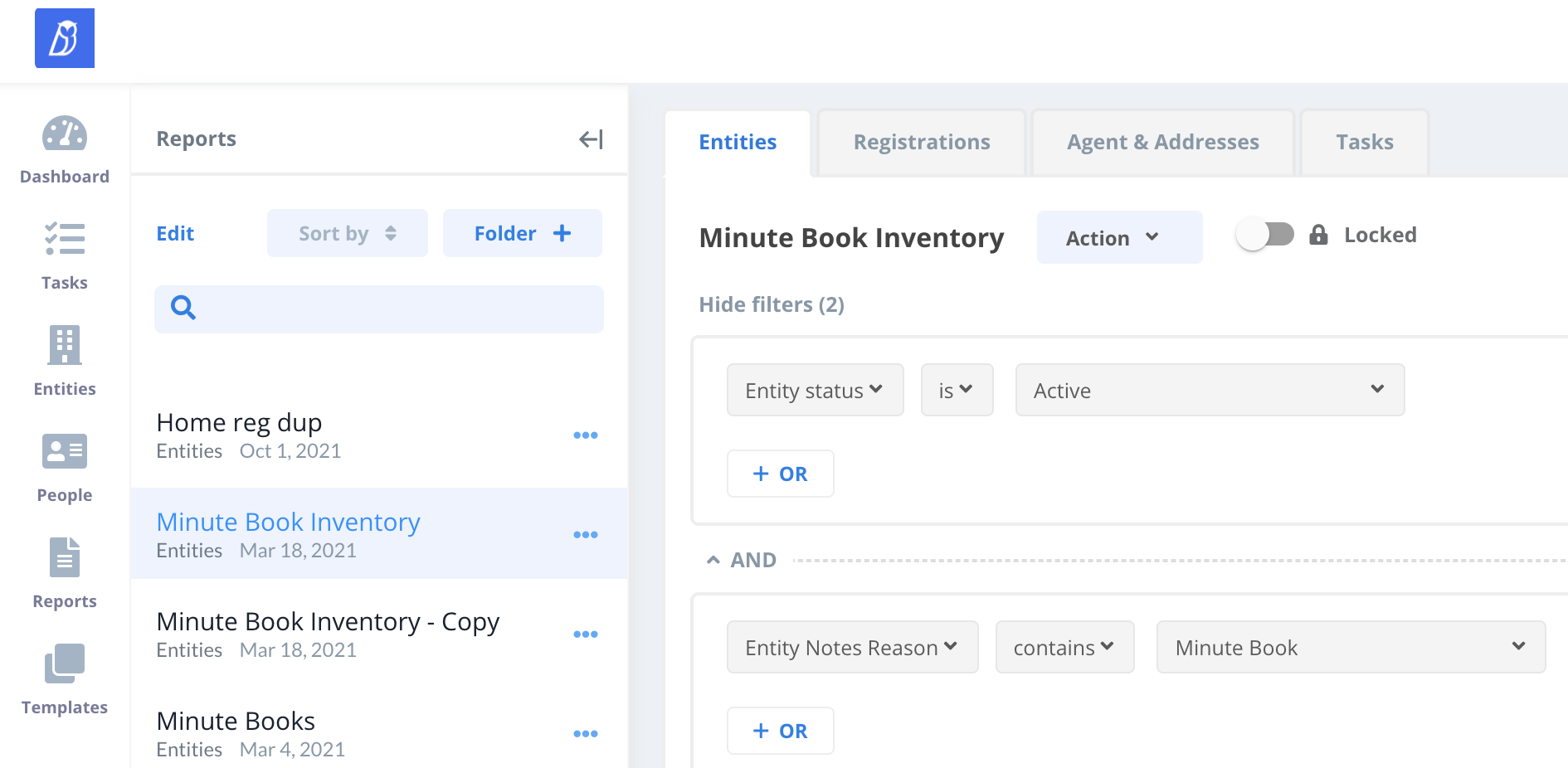 Increased the fetching time for Custom Reports
You may have noticed some Custom Reports were not giving you results when you needed them. To improve getting you the reports you need, when you need them, we tackled this problem in 2 ways. First, when a Custom Report was timing out, the error message said it was returning too many results. We have updated this so it will clearly outline the problem that has occurred "This search has timed out, please refine your search." Second, we have increased the time Custom Reports can spend fetching the data requested to 60 seconds. We hope you'll begin to get the reports you need––in the meantime, we are actively investigating additional methods to improve Custom Report performance. Stay tuned for further updates in the near future!
🐞 WHAT'S FIXED
The validation for adding a new shareholder to an issuance was fixed so you must add a shareholder prior to attempting to complete the issuance

When creating an entity from a Template the structure of the Virtual Minute Book can now be included upon creation