✨ WHAT'S NEW
🎉 Documents Section
📁 New Icons for Document Types
With this week's feature release, you'll notice a new look and feel in our documents section. We've replaced the old file type names with file type icons, and we've moved some of the columns around to allow you to navigate this space in a more seamless way.
🚀 Charts
🚫 Non-Ownership based Relationships
With this week's release, we've added a new option to show General Partners in Limited Partnerships through filtering in structure charts. Users will be able to show a more complete picture of beneficial ownership by representing General Partners in Limited Partnerships who may or may not be owners, but with their role as GP, still have significant interest in an entity.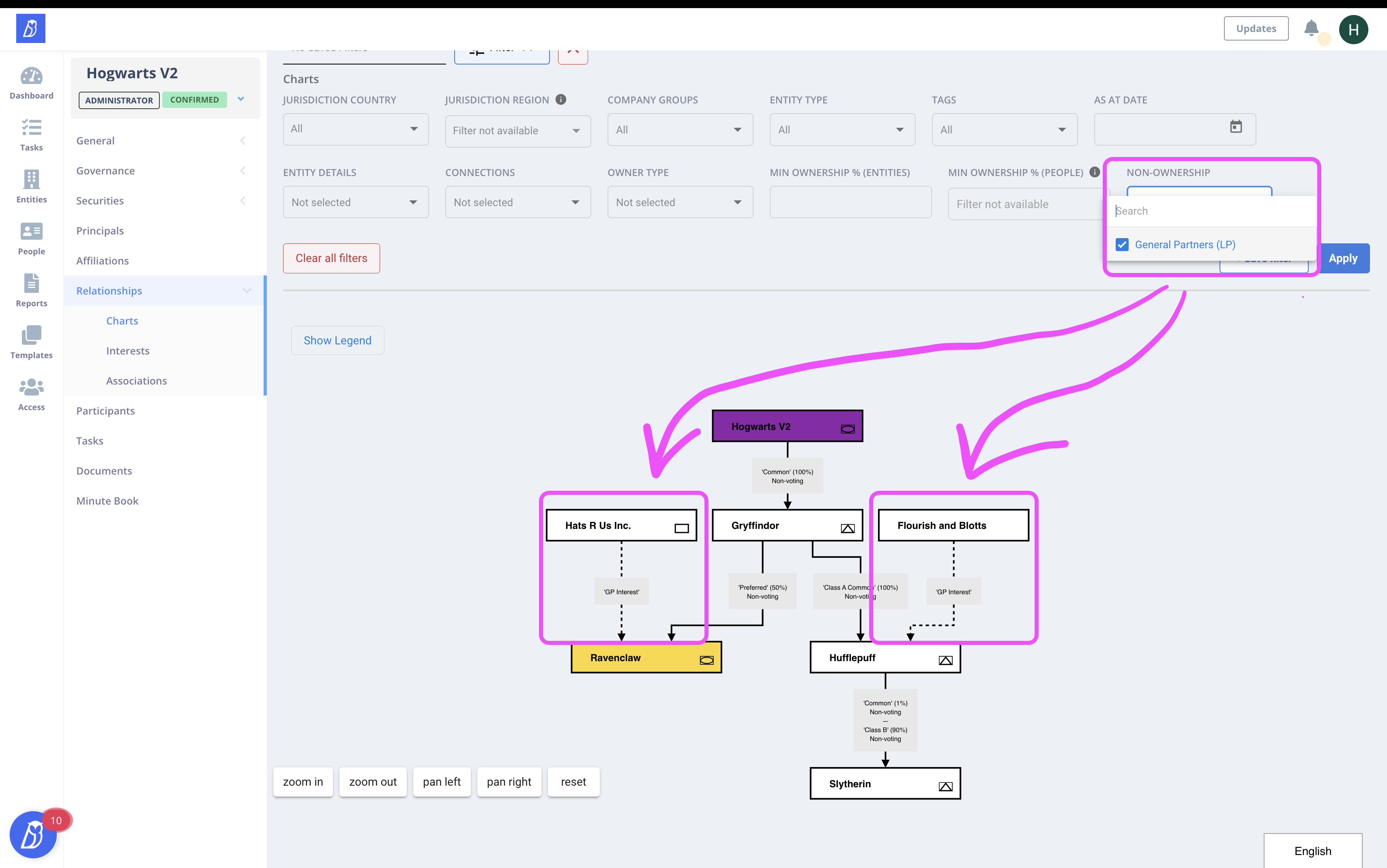 🔧 WHAT'S IMPROVED
⚙️New Placement for E-File Section
E-file orders have been moved to settings to make things easier to find and manage.
🐞 WHAT'S FIXED
Sticky Search in the Entity View Page
Sticky search in the entity list view page is now back and working as it should


Cancellation of Shares
Some clients were not seeing share cancellations show up in transactions the way they should. This has been resolved and is working well.