Within Athennian, you have the option to store and use customized templates which are unique to your environment only, or the standard documents which are developed and managed internally by the Athennian Document Automation Team.
When you enter the Template Manager tab, the default view will be your custom templates, with the standards stored on a secondary tab. The Standard Templates view looks slightly different from the Custom Templates. For more information on the Template Manager, check out this article on the Template Manager Overview.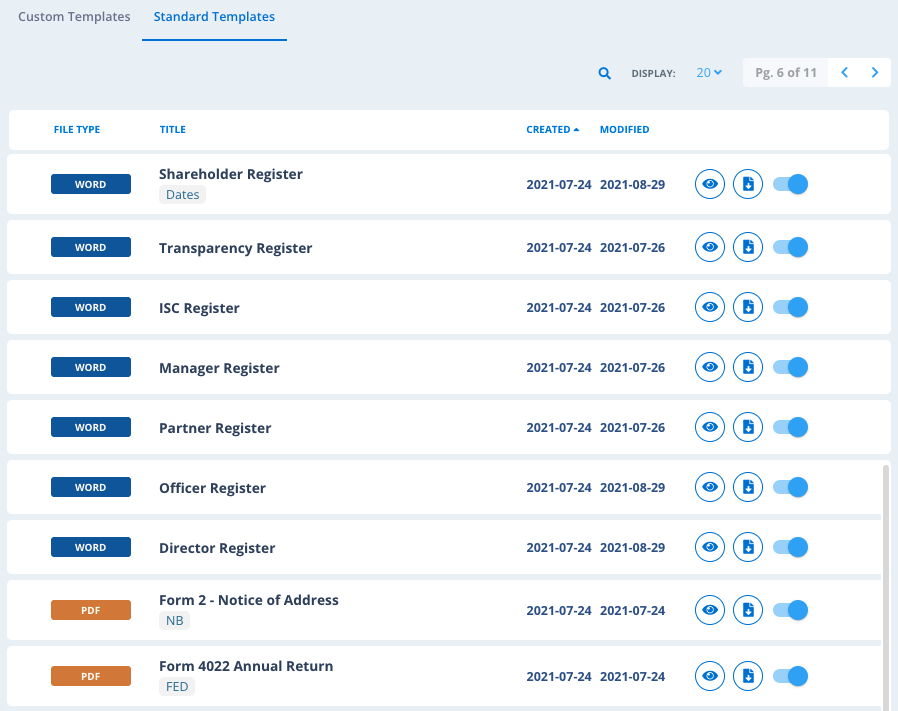 Within this screen, you can preview the template and its settings, download a copy of the standard, and manage access for the users in your environment.

Preview a Template and its Settings
To preview the template, simply click into the title of the document, and you will be able to see the coding, just like the preview in the Custom Templates view.
To preview the template settings as set by the Athennian team, click the View button and the setting configurations would pop up. This is a view only screen for the most part. For more information on this, see Manage Access to Templates for Users.

Download a Copy of the Template
To download the template, click the Download button.

A verification would appear, warning you that this is only a copy of the template, and any changes you make cannot be replaced and updated for the document. This is useful if you wish to copy some of the code in a certain document, or use it as a basis to create your own custom template.

Manage Access to Templates for Users
Enabling or restricting user access to certain documents manages which documents are visible in-app. This means that you can control whether users are able to see a certain standard document when they are generating documents in the application. For example, if you have custom documents coded specifically for your organization for certain workflows, it would be redundant to have the standard template available for that same workflow, and may even cause confusion for users.
There are two main ways to enable or restrict access to a specific standard template. The first is a toggle in the main view of the Standard Templates.

The second is a toggle at the upper right side of the preview settings window. This is the only setting on standard templates that can be adjusted from within your environment.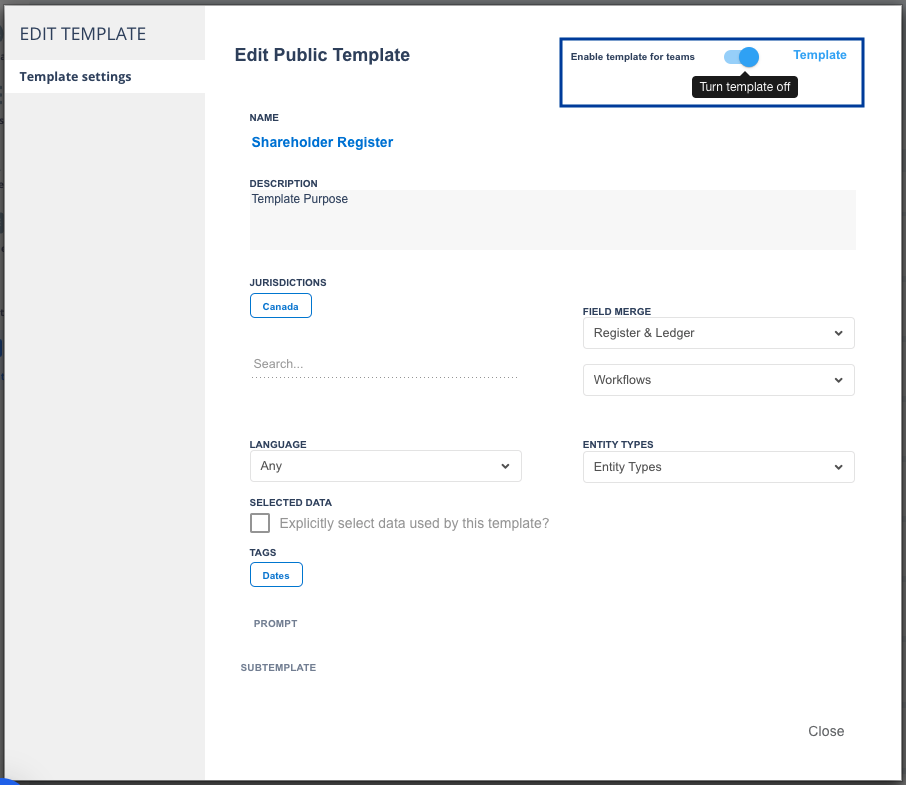 Using Standard Templates
In-app, when selecting documents to generate, a label will differentiate between Athennian's standard templates and your custom templates, which are not labelled.
View when adding a document to generate through Tasks: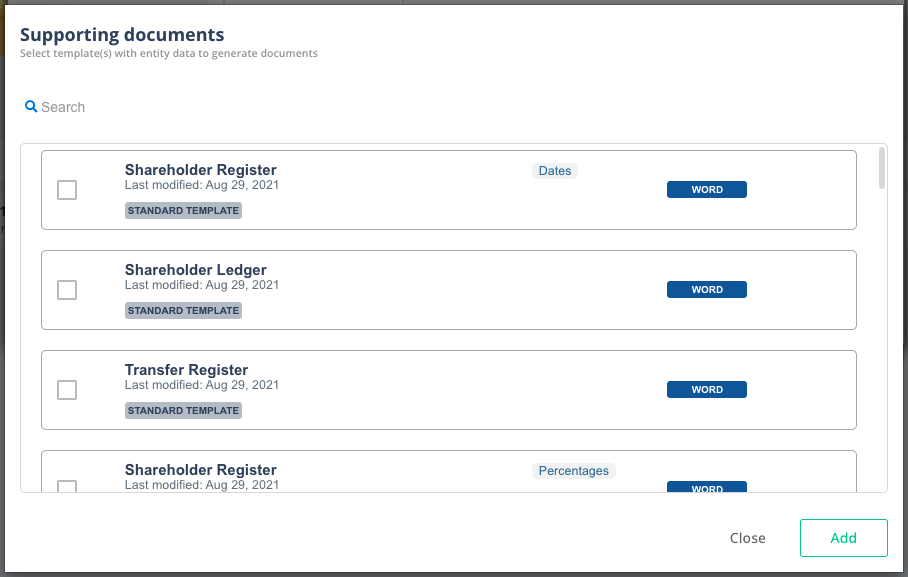 View when selecting a document for generation through Summary, Ledger & Register buttons: